Engineering senior Yousef Abu-Salah selected for Keegan Traveling Fellowship
Yousef Abu-Salah, a member of Vanderbilt's Class of 2022, had been named a Michael B. Keegan Traveling Fellow for 2022–2023. The Keegan Fellowship aims to enhance the development of future leaders through world travel and experiential learning.
The fellowship provides graduating Vanderbilt seniors with the opportunity to pursue an idea or issue they are passionate about in the context of daily life in communities around the world. The $25,000 award funds one year of travel.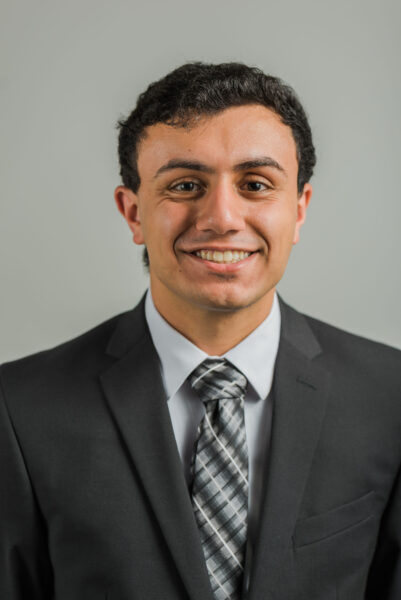 Abu-Salah, who is from Flowood, Mississippi, is double majoring in computer science and cognitive studies with a creative writing minor. Inspired by his own experience as a refugee from Gaza, he will use the fellowship to explore hope in migrant camps around the world.
"I am and will always be a migrant, and no matter how far I stray from the experiences of my childhood, I will always have that foundation," Abu-Salah said. "Through this fellowship and beyond, I seek to provide a voice to the countless voiceless heroes who are currently traversing the world, desperately trying to find a new home. Their existence is the light in this world, and I just hope to illuminate the already-bright souls of these amazing people."
Emily Ritter, associate professor of political science, will be advising Abu-Salah's Keegan Fellowship and publishing his upcoming interview-based biographies in a graphic novel. This will be the second graphic novel he has published.
In 2019, Abu-Salah started a nonprofit, Complecto, which has provided coding training and computer science boot camps to hundreds of low-income students in Mississippi. He founded and was the lead teacher during the summer of 2017 of Nadia's Learning School in Mafraq, Jordan. He taught Syrian refugees at the Zaatari Refugee Camp, using crowdfunding to raise more that $5,000 for supplies and field trips.
Abu-Salah, a resident adviser to first-year students in North Hall, has completed internships in product management at Compass in New York City and Save the Children International.
Contact: Brenda Ellis, 615 343-6314
brenda.ellis@vanderbilt.edu