Two engineering faculty members named 2022 Chancellor Faculty Fellows
Engineering professors John T. Wilson and Karl Zelik join 11 outstanding faculty members from across the university as the 2022 class of Chancellor Faculty Fellows. The cohort comprises highly accomplished, recently tenured faculty.
"Vanderbilt's faculty drive the pathbreaking research and transformative education that set our university apart," Chancellor Daniel Diermeier said. "The Chancellor Faculty Fellows program empowers our already-accomplished scholars to pursue their most ambitious and collaborative goals to date, ultimately raising the bar for Vanderbilt and our impact on the world."
The faculty members will hold the title of Chancellor Faculty Fellow and will be supported by an unrestricted allocation of $40,000 a year for two fiscal years beginning July 1. The funds can be used to support innovative research, scholarship and creative expression that will further propel their careers. The Chancellor Faculty Fellows meet as a group during their fellowships to exchange ideas on teaching and research, building a broader intellectual community that advances collaborative scholarship, as well as to engage in academic leadership development events to increase their leadership capacity.
"I'm proud to congratulate our 13 new fellows, whose bold and rigorous research has set an inspiring example across their fields and throughout our community," Provost and Vice Chancellor for Academic Affairs C. Cybele Raver said. "They are excellent ambassadors for Vanderbilt and the value of higher education in solving the world's most complex problems."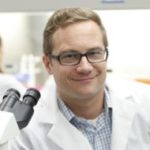 John T. Wilson, associate professor of chemical and biomolecular engineering, works at the interface of molecular engineering and immunology to innovate technologies to improve human health. His multidisciplinary research program is supported by productive and synergistic collaborations with oncologists, cancer biologists, immunologists, chemists, and other engineers. Wilson established his laboratory in 2014 when he joined the Vanderbilt School of Engineering.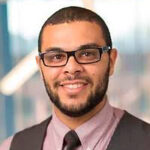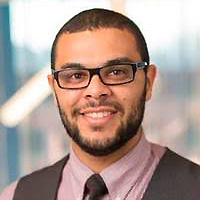 Karl Zelik, associate professor of mechanical engineering, co-directs the Center for Rehabilitation Engineering and Assistive Technology (CREATE) and directs the Biomechanics and Assistive Technology laboratory. He pioneers research, development, and technology that augments human performance and health. Zelik is the chief science officer and co-founder of HeroWear. An accomplished scientist in the fields of engineering and biomechanics, he joined the School of Engineering in 2014.
The Chancellor Faculty Fellows program was launched in September 2014 under the Trans-Institutional Programs, or TIPs, initiative to support outstanding faculty who have recently received tenure. This year, Chancellor Faculty Fellow candidates were nominated by their deans or deans' designees.
Contact: Brenda Ellis, 615 343-6314
brenda.ellis@vanderbilt.edu