Vanderbilt honors three distinguished engineering faculty
Three prominent faculty members are among the School of Engineering's most recent honorees.
"These faculty members are engaged in cutting-edge research that will have transformative effects," said Philippe Fauchet, Bruce and Bridgitt Evans Dean of Engineering. "The university appointments recognize their exemplary contributions to their respective fields."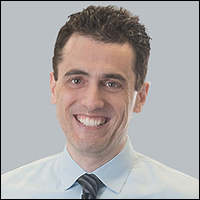 Constantinidis, a professor of biomedical engineering, investigates how the electrical activity of neurons in the cerebral cortex gives rise to cognitive functions such as attention, short term memory, and decision making. Currently, he is exploring how deep brain stimulation as a form of neuromodulation can improve attention and short-term memory in cognitive disorders and neurological conditions such as Alzheimer's disease. He also is a professor of neuroscience and professor of ophthalmology and visual sciences.
Constantinidis was elected a fellow of the American Institute for Medical and Biological Engineering in 2022. He is the recipient of several National Institutes of Health awards, including five active R01 grants that are awarded for mature research projects. He has previously been the recipient of a number of private foundation awards including ones from the Whitehall and the McDonnell-Pew Foundation.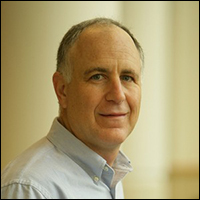 Abkowitz specializes in enterprise risk assessment, management and communication; the impacts of natural hazard events on community and infrastructure resilience; smart cities technologies and applications, and freight transportation safety and security. He also serves as director of the Vanderbilt Center for Environmental Management Studies.
Abkowitz has served as sole principal investigator on $25 million in sponsored research performed at Vanderbilt, and an additional $7 million as a co-PI. He chairs the National Academy of Sciences Transportation Research Board Committee on Extreme Weather and Climate Change Adaptation. He was recently named as co-chair of Transportation Resilience 2023, an international conference focused on the impact of extreme weather and other climate-induced events on transportation infrastructure and community resilience. In addition to serving a Presidential appointment and receiving lifetime achievement awards in his field, Abkowitz has written more than 100 refereed journal articles, appeared on national television and radio, and is the author of a book on risk management.
Karsai conducts research in the model-based design and implementation of cyber-physical systems, domain-specific languages, programming tools for visual programming, and the theory and practice of model-integrated computing.  He is a professor of electrical and computer engineering and senior research scientist at the Institute for Software Integrated Systems at Vanderbilt. Karsai has published more than 250 papers, and he is the co-author on four patents.
Karsai is the lead on DoD and ARPA-E projects with North Carolina State University on microgrid design and control to accelerate the deployment of distributed energy systems for the modernization of the power grid. He also leads a $9.3 million project funded by DARPA and the Air Force Research Laboratory on novel system and software engineering tools for the assurance of mission- and safety-critical cyber-physical systems.
Contact: Brenda Ellis, 615 343-6314
brenda.ellis@vanderbilt.edu
Posted on Friday, October 14, 2022 in Christos Constantinidis, distinguished professor, Gabor Karsai, Mark Abkowitz, Stevenson Chair,Biomedical Engineering, Civil and Environmental Engineering, Computer Science, Home Features, News, News Sidebar