Vanderbilt's Frist Center for Autism & Innovation wins NSF grant to support neurodiverse engineering students in their education, careers
The Vanderbilt School of Engineering's Frist Center for Autism & Innovation, working in partnership with Fisk University, has won a $1.9 million grant from the National Science Foundation to create a system of programs to support neurodiverse students in engineering majors and careers.
The Autism Self-advocacy Center for Equity and Neurodiversity in Engineering (A-SCENE) at Vanderbilt University will support students in their undergraduate education, in graduate training and professional development programs, and entry level jobs that require science, technology, engineering, and mathematics (STEM) knowledge and expertise. Demand for STEM-related workforce skills has grown significantly in recent years and is expected to continue into the foreseeable future, according to a 2021 analysis by the Bureau of Labor Statistics.
"A-SCENE takes an inclusivity-focused approach to the recruitment, training, and support of future engineers who are neurodiverse. Both Vanderbilt and Fisk have immense strengths in this area, which this program builds upon," said Philippe Fauchet, Bruce and Bridgitt Evans Dean of Engineering and A-SCENE principal investigator. "Vanderbilt has a specific mission to advance Inclusion Engineering and empower individuals with physical challenges and neurological differences."
The A-SCENE award adds to the growing set of initiatives through Vanderbilt's Frist Center for Autism and Innovation dedicated to developing neurodiverse STEM talent, also including the Neurodiversity Inspired Science and Engineering (NISE) interdisciplinary graduate program, the College Autism Network, the Summer Autism Research Internship (SARI) program, the Workforce Readiness and Preparation (WRaP) program, and others.
This new NSF grant will support a multi-phase assessment of current programs, policies and practices at Vanderbilt and Fisk and the development of new ones as needed. Phase II includes partnerships with other core universities and national dissemination of best practices.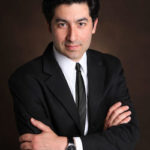 "We have done pioneering work helping develop the unique STEM talents of this neurodiverse group," said Keivan Stassun, a co-PI on the grant and director of the Frist Center for Autism and Innovation. Stassun is also the Stevenson Professor of Physics and Astronomy and Professor of Computer Science. "With A-SCENE, we plan to develop a fully sustainable educational and STEM workforce training model that can be shared with peer academic institutions and external industry partners."
Vanderbilt engineering school co-PIs are Cynthia Paschal, senior associate dean for undergraduate education, and Julianne Vernon, associate dean for academic success. Fisk University co-PI is Arnold Burger, senior vice provost, Office of Sponsored Research and Programs; and co-director of the Fisk/Vanderbilt Master's-to-PhD Bridge program.
The grant proposal was supported by Research Development and Support (RDS), which offers proposal development assistance for both private (foundations) and federally funded opportunities. RDS is in the Office of the Vice Provost for Research and Innovation.
Contact: Brenda Ellis, 615 343-6314
brenda.ellis@vanderbilt.edu
Posted on Thursday, August 4, 2022 in A-SCENE, Autism Self-advocacy Center for Equity and Neurodiversity in Engineering, Fisk University, Frist Center for Autism & Innovation, neurodiversity, NSF,Home Features, News, News Sidebar