Volunteer drivers needed for first-of-its-kind research project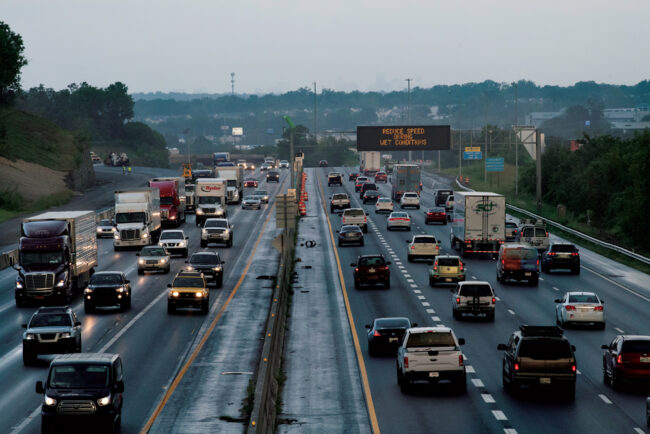 Vanderbilt researchers are seeking up to 150 local volunteer drivers to participate in a novel traffic study using I-24 MOTION  from November 14-18.
The study, being led by School of Engineering professors Jonathan Sprinkle and Dan Work, will assess the impact of specially equipped vehicles to smooth traffic and thereby improve fuel efficiency. The experiments will take place in the mornings on I-24 between Sam Ridley Parkway and Haywood Lane and will consist only of standard driving maneuvers.
Volunteers will be provided with a car to drive and receive compensation for their time of $100 per day during the main experiments.
Availability
Training session: One weekday from November 7th to November 11th, 2022 for a training no longer than 3 hours.
Main Experiments: Five weekdays from Monday, November 14th to Friday, November 18th, 2022, between the hours of 5 a.m. and 10:30 a.m.
Prerequisites
Government-issued Driver's License;
18 years of age or older;
Comfortable with typical freeway driving;
Before driving, you must meet eligibility requirements set forth by Vanderbilt Risk and Insurance Management which may include a Motor Vehicle Report (MVR) driving background check and Driving Orientation through Vanderbilt University;
You will receive a link to request the MVR check after you Sign Up. Request this check as soon as possible, as it must be completed before training.
Click here to learn more or to register as a volunteer.