Computer science professor's internal seeding grant leads to National Science Foundation recognition
Vanderbilt University's dedication to encouraging unique and groundbreaking research through internal grants has helped David Hyde, assistant professor of computer science, receive funding from the National Science Foundation. His research has progressed thanks to a Seeding Success Grant, an internal funding award managed by Research Development and Support in the Office of the Vice Provost for Research and Innovation and backed by Discovery Vanderbilt.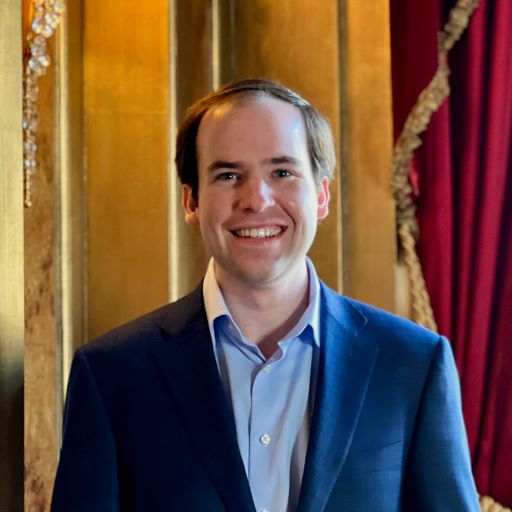 Hyde's vision centers around ADVISER, a groundbreaking software platform designed to democratize cloud computing for researchers, students and practitioners across computational sciences and engineering.
"ADVISER is a software platform that makes cloud computing accessible by providing a means for running scientific software and data tasks in the cloud without requiring users to have any prior familiarity with cloud computing," Hyde said. "The aim is to make running scientific software on the cloud feel identical to when it's being run locally on a user's computer."
This innovative project has secured $400,000 in NSF support, showcasing the power of the Seeding Success initiative, which provides funding for researchers to pursue projects they might not otherwise explore.
The Seeding Success Grant, awarded in spring 2022, was pivotal for Hyde and his team. "It allowed us to hire a software engineer and interns to develop ADVISER to the point where we can now use it to investigate research questions."
As part of the NSF grant, Hyde—working in collaboration with Vanderbilt's Ravindra Duddu, associate professor of civil and environmental engineering, Daniel Shapero at the University of Washington's Polar Science Center and Catherine Walker at Woods Hole Oceanographic Institution—will deploy Icepack on the ADVISER platform. Icepack, a software library for modeling the flow of ice sheets and glaciers, can help scientists better understand the impact of glacier calving on global sea level rise.
The NSF funding, announced this week, will amplify ADVISER's reach and impact, enabling more students, researchers and other users to leverage the integration of Icepack into ADVISER for climate change modeling and research.
"I'm deeply grateful for the support of so many individuals who directly contributed to this NSF award. I'm also quite excited to more fully realize the vision of ADVISER, which I believe will have a real impact," Hyde said.
Reflecting on his journey, Hyde said the Seeding Success Grant, which totaled $120,000 over two years, exactly met his need. "It provided funding to develop a prototype that could then be leveraged to obtain larger federal funding."
Hyde's success shows how the Seeding Success program can be an essential spark for groundbreaking ideas by bridging the gap between concepts and actions, allowing researchers to unleash their potential, drive innovation and contribute significantly to scientific understanding.
Proposals for the next round of Seeding Success grants are due on Sept. 20, 2023. To learn more about the program, visit the Seeding Success Grant webpage.
Posted on Friday, August 18, 2023 in ADVISER, David Hyde, National Science Foundation, Seeding Success Grant, software,Computer Science, Home Features, News, News Sidebar, Research