Computer Science showcase of student artwork co-created with AI is May 2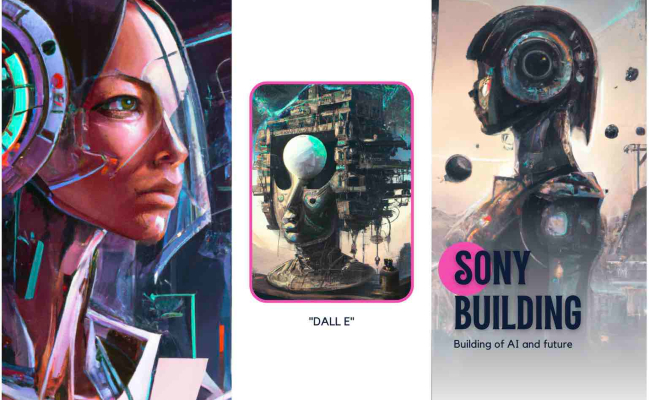 The Department of Computer Science will host a showcase of student artwork co-created with artificial intelligence on Tuesday, May 2, from 3 to 5 p.m. The event will be at the Sony Building, 1400 18th Ave. S., at the Computer Science space on the fourth floor.
The artwork was created as part of the Computational Creativity course. Students will be on hand to discuss their projects, creative AI technology in general, and its societal implications. Refreshments also will be served.
The showcase will remain on display for approximately one week, and selected pieces will be enlarged and kept on display for a longer period.
In addition, the May 2 reception marks the official unveiling of the Retrocomputing display at the Sony Building Computer Science space, made possible by a long-term loan of computers and paraphernalia by the Jean and Alexander Heard Libraries and curators Cliff Anderson, Carla Beals and Susan Grider.
Posted on Wednesday, April 26, 2023 in AI, artwork and AI, Computational Creativity, Computer Science Department, Retrocomputing,Computer Science, Home Features, News, News Sidebar