Keivan Stassun elected as member of the American Academy of Arts and Sciences
The American Academy of Arts and Sciences announced the election of Keivan Stassun, Stevenson Professor of Physics and professor of astronomy, computer science and management, and director of the Frist Center for Autism and Innovation at the School of Engineering.
Stassun and María Magdalena Campos-Pons, Cornelius Vanderbilt Professor of Art; Major Jackson, Gertrude Conaway Vanderbilt Professor of English; and Dr. Kimryn Rathmell, Hugh J. Morgan Professor of Medicine and chair of the Department of Medicine, are among its 2023 cohort of 270 new members.
The academy is an honorary society that recognizes and celebrates the excellence of its members and an independent research center convening leaders from across disciplines, professions and perspectives to address significant challenges.
The School of Engineering counts 17 fellows, 14 current faculty and three former faculty members, as academy members. The four newly elected university members, the highest number of elected faculty in a single year in Vanderbilt history, will be formally inducted into the academy on Sept. 30 during a ceremony in Cambridge, Massachusetts.
Stassun's research addresses questions related to the formation of stars and planetary systems. With the advent of all-sky surveys, large-format detectors and high-performance computers, his lab's work increasingly involves approaches at the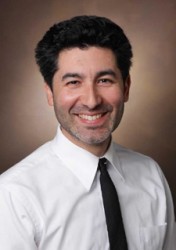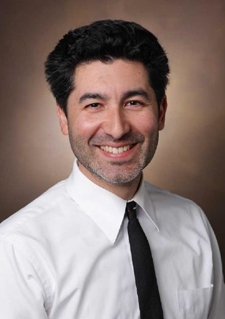 interface of astronomy, physics, computer science and informatics. Stassun is a key participant in international and large-scale collaborations, including the Sloan Digital Sky Survey and NASA's Transiting Exoplanet Survey Satellite mission. In January 2023, President Joe Biden appointed Stassun to the National Science Board, and Stassun is a contributor to the Decadal Survey on Astronomy and Astrophysics 2020 (Astro2020)—a report that will influence U.S. research into outer space for at least the next decade.
Stassun is the founder of the Frist Center for Autism and Innovation, which focuses on advancing science and engineering through the contributions of neurodiverse individuals. Stassun has also served on various committees, including the National Science Foundation Committee for Equal Opportunity in Science and Engineering, and chaired the American Astronomical Society's Committee on Minorities. He has been honored with several awards, including the American Physical Society's Nicholson Medal for Human Outreach, the American Association for the Advancement of Science's Mentor of the Year and a Presidential Award for Excellence in Science, Math and Engineering Mentoring. Additionally, Stassun has received an NSF CAREER award, a Cottrell Scholar Award and a Ford Foundation Diversity Fellowship from the National Academies.
Stassun joins the university's first astronomer, Edward Barnard, who was elected in 1892, on the academy.
"With this fantastic news, the word is out: The influence of Vanderbilt's stellar faculty reaches far and wide—and it will increasingly create new opportunities for discovery across our community," Provost C. Cybele Raver said. "We are thrilled to congratulate our four faculty members on this prestigious achievement, and we are excited about their membership in the academy—including the impact it will have on their ongoing scholarship and the lasting benefits it will yield for society."