Vanderbilt chemical engineering professor wins NSF CAREER Award to explore new direction in colloidal science
Vanderbilt University engineering professor Carlos Silvera Batista has won a National Science Foundation CAREER Award to understand the behavior of charged particles in the presence of simultaneous electric fields and that knowledge will be used to direct the assembly of particles into advanced reconfigurable materials. The prestigious five-year award honors early career faculty who have the potential to serve as role models in research and education and lead advances in their fields.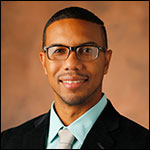 The $576,000 grant—Colloidal Dynamics under Electrodiffusiophoresis—administered by the NSF's Division of Chemical, Bioengineering, Environmental and Transport Systems, will potentially help to develop techniques for the analysis of small particles—such as viruses and proteins—at ultralow concentrations. Analyzing viruses as well as proteins at low concentrations is important for the early diagnosis of diseases.
Colloids are particles larger than atoms or molecules but too small to be seen by the unaided eye. Confocal microscopy will be used to visualize the response of charged particles while mathematical modelling of the system will provide further physical insight. With confocal microscopy, colloidal particles can be tracked spatially in three dimensions with great precision.
Understanding the fundamentals of how this works and what parameters are used to control it will be important in the applied fields of materials, medicines, electronics and more, Silvera Batista said.
"This is the genesis of a new research subfield in colloidal science. Since, historically, researchers assumed the effect of nonuniform concentration of chemical species on electrophoresis—electrodiffusiophoresis—was negligible, but now it can be controlled. We can extend the techniques to trap and analyze nanoscale objects," said Silvera Batista, assistant professor of chemical and biomolecular engineering. "Achieving the outcomes of this research will contribute new conceptual and experimental methods to the fields of AC electrokinetics and of colloidal science."
Contact: Brenda Ellis, 615 343-6314
brenda.ellis@vanderbilt.edu
Posted on Wednesday, February 15, 2023 in Carlos Silvera Batista, chemical and biomolecular engineering, colloidal science, NSF CAREER Award, reconfigurable materials,Chemical and Biomolecular Engineering, Home Features, News, News Sidebar, Research