Vanderbilt students win best paper awards at SPIE international medical imaging forum
Four Vanderbilt engineering students working in the fields of computer science, electrical and computer engineering, and biomedical engineering won best paper awards out of hundreds of papers presented at the 2023 SPIE Medical Imaging conference held Feb. 19-23 in San Diego.
SPIE is the international society for optics and photonics and the week-long conference showcases research, notable speakers, technical events, education and networking. The conference features student paper awards specifically to recognize outstanding papers in development and application of medical imaging and diagnosis.
Twenty-nine students from five laboratories affiliated with the Vanderbilt Institute in Surgery and Engineering (VISE) attended the conference. Students of engineering professors Benoit Dawant, Yuankai Huo, Bennett Landman, Michael Miga, Jack Noble, and Ipek Oguz presented a total of 41 papers.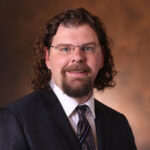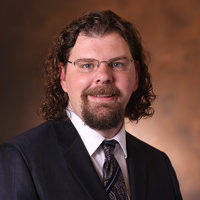 "SPIE plays a key role in advancing photonics and imaging science, and it's Medical Imaging conference is an excellent opportunity for students to engage with the international research community. I am enthusiastic about our growing involvement in this conference to build on Vanderbilt's history of success and involvement with the SPIE community," said Landman, chair of the Department of Electrical and Computer Engineering and professor of computer science, biomedical engineering, radiology and radiological sciences, biomedical informatics, psychiatry and behavioral sciences, and neurology.
This year, there were nine subconferences within the SPIE Medical Imaging conference. Those conference topics were image processing, biomedical applications, physics of medical imaging, informatics, image-guided procedures, robotics and modeling, computer-aided diagnosis, image perception, and digital and computational pathology.
Numerous papers are presented during each subconference. One is selected from best papers as the single overall best paper of the subconference and the student who is first author receives a Robert F. Wagner All-Conference Best Student Paper Finalist Award. Vanderbilt students who won a RFW best student paper finalist award, top papers in their subconferences, are:
Computer science undergraduate student Chenxi Dong; SPIE Medical Imaging subconference: Imaging Informatics for Healthcare, Research, and Applications.
Paper:  Characterizing browser-based medical imaging AI with serverless edge computing: towards addressing clinical data security constraints
VISE affiliated Labs: Medical-image Analysis and Statistical Interpretation Lab (MASI), Bennett Landman; and Biomedical Data Representation and Learning Lab (HRLB), Yuankai Huo
Computer science graduate student Yubo Fan; SPIE Medical Imaging subconference: Image-Guided Procedures, Robotic Interventions, and Modeling
Paper:  Temporal bone CT synthesis for MR-only cochlear implant preoperative planning
VISE affiliated Labs: Medical Image Processing Lab, (MIP), Benoit Dawant; and Biomedical Image Analysis for Image Guided Interventions Laboratory (BAGL), Jack Noble.
Additionally, Yubo Fan won the Young Scientist Award in SPIE subconference Image-Guided Procedures, Robotic Interventions, and Modeling
Computer science graduate student Tianyuan Yao; SPIE Medical Imaging subconference: Image Processing
Paper: Deep constrained spherical deconvolution for robust harmonization
VISE affiliated Labs: HRLB, Yuankai Huo; and MASI, Bennett Landman
Cailey Kerley, electrical and computer engineering, PhD'22; and biomedical engineering/medical student training program (MSTP) graduate student Leon Cai; SPIE Medical Imaging subconference: Image Processing
Paper: Batch size go big or go home: counterintuitive improvement in medical autoencoders with smaller batch size
VISE affiliated Lab: MASI, Bennett Landman
"Often graduate students start preparation the spring before the conference, with a decision on a novel project that will ultimately become their SPIE paper," said Dawant, director of VISE and Cornelius Vanderbilt Professor of Engineering. "When the lengthy submittal process ends with an accepted paper, many students practice in front of their colleagues for feedback." Dawant says the experience requires them to translate complex research quickly and clearly both in their thinking and in presentation.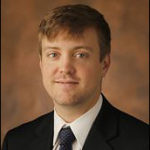 "The VISE research groups were very well-represented at the SPIE conference, which is one of the largest annual international conferences on medical imaging. The conference provides a great opportunity to see the latest and greatest from research groups around the world and for students to showcase their work and receive critical feedback," said Noble, assistant professor of electrical and computer engineering, computer science, biomedical engineering, otolaryngology, head and neck surgery, and hearing and speech sciences.
Contact: Brenda Ellis, 615 343-6314
brenda.ellis@vanderbilt.edu
Posted on Tuesday, March 7, 2023 in Robert F. Wagner All-Conference Best Student Paper Finalist Award, SPIE, SPIE Medical Imaging conference,Biomedical Engineering, Computer Science, Electrical and Computer Engineering, Home Features, News, News Sidebar, Research