'American Nuclear Society'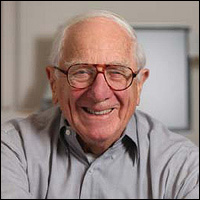 Jun. 6, 2018—Frank L. Parker, Distinguished Professor of Environmental and Water Resources Engineering, Emeritus, has been unanimously chosen to receive the 2018 W. Bennett Lewis Award for Sustainable Energy and Development from the American Nuclear Society at its November conference in Orlando, Florida. The award recognizes those who have made major lifetime contributions in nuclear science and...
---
Jun. 6, 2011—James H. Clarke, civil and environmental engineering professor of the practice and professor of earth and environmental sciences at Vanderbilt University, has been elected to the executive committee of the American Nuclear Society's Decommissioning, Decontamination and Reutilization Division. His three-year term begins June 30, 2011. The mission of the DD&R Division is to promote the...
---