ABS underwriting cost of employee's PhD in risk and reliability
One of the world's largest marine classification societies is sponsoring a PhD student in risk and reliability engineering, an arrangement that could become more common as the number of jobs requiring graduate degrees outside of academia continues to increase.
Eric VanDerHorn, a senior engineer at Houston-based ABS (the American Bureau of Shipping), has completed two years of coursework on campus and is working on his dissertation under the direction of John R. Murray Professor of Engineering Sankaran Mahadevan.
The arrangement has gone so well that ABS extended VanDerHorn's stay at Vanderbilt an additional semester. He returned to Houston in June.
VanDerHorn, Mahadevan said, has been an exceptional student. "I'd rank him among the best I've had," he said.
ABS officials said the company is considering sending additional employees to Vanderbilt for advanced engineering studies.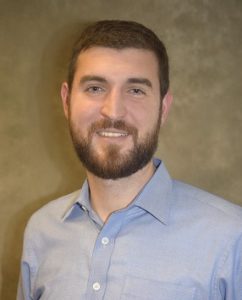 "When Eric joined ABS it became very clear that he was someone with potential," said Lewis Rogers, the director of global career management at ABS. "We looked at his technical background and interest and identified options for his advanced education at the PhD level.
"We carefully assess our needs for PhD and Masters level skill sets in key technical areas.  We then employee talent pool and need," Rogers said. "When and where the need is significant and we have a match in employee desire/potential, we may invest in this type of program.  This approach represents a significant commitment and investment in the employee… as well as a commitment from the employee to ABS.  It is a partnership and mutually beneficial."
VanDerHorn, who received bachelor's and master's degrees in mechanical engineering from Washington University in St. Louis, had already published several papers on vessel structural analysis before starting his doctoral work. At ABS, he was part of the team that developed methodologies and software for the company's Rapid Response Damage Assessment program to better evaluate residual strength. The goal was to provide quick, efficient analysis to support decision-making after a damage incident.
That experience – seeing data in varied conditions from many sources – pointed the way. At Vanderbilt, the problem of uncertainty in data on the condition of vessels, their components, and their equipment is at the heart of his research.
Inspection reports with qualitative, descriptive text; measurements for evaluating corrosion; streamed information from structural monitoring; weather conditions and forecasts for efficient routing – the data has diverse sources, forms and precision, VanDerHorn said.
"What do you do when the data is not perfect?" he said. "How do you incorporate that into traditional models for asset condition and performance? One of the key decisions is how to effectively use data to reduce your uncertainty, but this can made be even more challenging when you have doubts about the credibility of the data itself."
His goal is to quantify such uncertainty sources and incorporate them into inspection programs.
It's a tall order and one the risk and reliability field is tackling across nearly every sector. The rapid increase in computational power and use of algorithms has allowed researchers to take on data and problems associated with it, said Mahadevan, a professor of civil and environmental engineering.
The field, which in broad terms began as an effort to assess any system's capacity to meet demand, turned to predictive modeling, whether the models could be trusted, and now to "how much can you trust the data," Mahadevan said.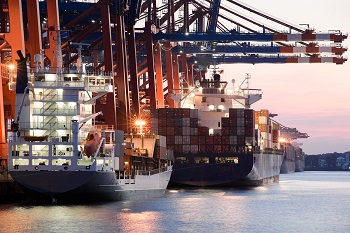 As a classification organization, ABS provides traditional classification and safety-focused services plus on-site technical services in life cycle management, energy efficiency, asset performance and environmental performance for the marine and offshore energy industries. It has more than 5,000 employees in 200 offices around the world.
"Industry has to keep up with new advances in monitoring and computing technology to provide the state-of-the-art solutions in risk assessment and risk management," Mahadevan said.
ABS officials say VanDerHorn's advanced degree work builds on the company's continued focus to be a technical leader in the maritime industry.
Building key skill sets and Subject Matter Experts (SME's) is a focus for us, Rogers said, adding, "It is a foundation of our business strategy to be an industry trusted advisor."
The Chairman, President, and CEO of ABS – Chris Wiernicki – not only is a Vanderbilt School of Engineering alumnus (BE'80) but also is a member of the school's Board of Visitors. The relationship put Vanderbilt on radar but did not dictate the choice.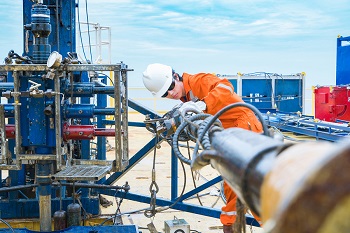 "The quality and reputation of the Vanderbilt program made the choice very easy," he said.
Mahadevan's own work is what drew VanDerHorn to Vanderbilt. He's not alone. An engineer with the division of Rolls Royce that manufactures aerospace engines is also working on a company-sponsored PhD with Mahadevan, and his focus is on uncertainty in the modeling rather than data.
More than half of Vanderbilt Ph.D.'s pursue nonacademic careers, according to university officials. The Commission on the Future of Graduate Education estimates the number of jobs requiring a Ph.D. will number 2.5 million by next year—up 17 percent since 2010.
VanDerHorn is grateful for the opportunity.
"ABS approached me about going back to school," he said. "It has really been beneficial for both me and ABS. I've had the opportunity to learn and develop new skills and then apply that knowledge towards research in applications of interest to ABS. Throughout the process, I've been mentored and in constant communication, so it has been a partnership all the way through."
Media Inquiries:
Pamela Coyle, (615) 343-5495
Pam.Coyle@Vanderbilt.edu
Twitter @VUEngineering
Posted on Friday, November 3, 2017 in big data, Chris Wiernicki, maritime, resilience, risk and reliability, Sankaran Mahadevan,Civil and Environmental Engineering, News, News Sidebar, Research