Engineering school announces 2017 alumni honorees
Vanderbilt engineering alumni Kimberly V. Bryant and Christopher J. Wiernicki are the newest members of the School of Engineering Academy of Distinguished Alumni.
Bryant will be inducted into the academy at a special event March 21 at Vanderbilt University. Wiernicki will be inducted at a special event March 28 in Houston.
"Kimberly and Chris are leaders with tremendous influence and impact," said Dean Philippe Fauchet. "They have broken barriers, led and built outstanding careers, and guided and shaped engineering education while enriching the lives of those in their communities and beyond."
Kimberly Bryant will be inducted into the Academy of Distinguished Alumni as part of the activities during the School of Engineering's Women in STEM day March 21.
Bryant, a Memphis native, is a recognized leader in pharmaceutical and biotechnology industries as well as an educator and mentor of girls of color in STEM disciplines. She founded the nonprofit educational group Black Girls Code. She has served the university through its reunion program and the Association of Vanderbilt Black Alumni.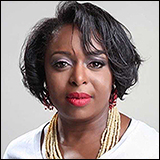 At Vanderbilt, she focused on high-voltage electronics, earning her bachelor's degree in electrical engineering in 1989 and then working at international tech and pharmaceutical companies. In 2013, Bryant was selected by Business Insider as one of the 25 Most Influential African-Americans in Technology, named to The Root 100 list and the Ebony Power 100 list and honored as a Champion of Change by the White House for her work in tech inclusion.
Chris Wiernicki will be inducted into the academy at a lecture and dinner in his honor March 28 in Houston.
Wiernicki is a recognized leader in naval architecture, marine engineering and risk management, with outstanding contributions to the engineering and maritime professions and service to the school (BE'80).
He is chairman, president and CEO of ABS and chairman of the ABS Group of Companies, Inc. He previously served as chairman of the International Association of Classification Societies and held senior roles at ABS, including president and chief operating officer, chief technology officer and president and COO of ABS Europe Ltd.
Wiernicki holds a bachelor's degree in civil engineering from Vanderbilt, a master of science in structural engineering from George Washington University, where he was later elected to the George Washington University Engineering Hall of Fame, a master of science in ocean engineering from Massachusetts Institute of Technology, and honorary doctor of science degrees from Maine Maritime Academy and SUNY Maritime College.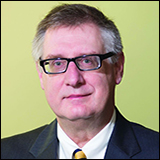 Wiernicki is a fellow of the Society of Naval Architects and Marine Engineers. He was awarded the Vice Admiral Emory S. Land Medal in 2013 for outstanding accomplishment in the marine field and is a member of the International Maritime Hall of Fame Class of 2016. He lectures at the university level on topics ranging from leadership to technology and serves on the Board of Trustees for the Seamen's Church Institute as well as numerous university boards and advisory councils.
The Distinguished Alumnus Award recognizes notable achievement, significant service and excellent character. Honorees are chosen by an awards committee that comprises the dean, faculty members and alumni representatives.
Contact:
Brenda Ellis, (615) 343-6314
Brenda.Ellis@Vanderbilt.edu
Twitter @VUEngineering