Art-themed, 36-hour hackathon will draw hundreds of students to Vanderbilt Nov. 1-3
In a twist that turns hacking into art, VandyHacks VI will engage more than 550 students from Vanderbilt and Southern and Midwest schools in its hackathon—a 36-hour invention marathon—beginning Friday evening on Nov. 1 and ending Sunday, Nov. 3.
Hacking in this context brings together creative thinkers, programmers, designers, builders and more for an intense session of collaboration and innovation meant to produce real applications others can use.  This year's event, the Art Edition: Code a Masterpiece, involves art but it is still "tech at its core as a hackathon," organizers said.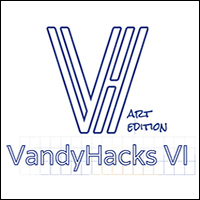 Students 18 or older from any university are invited to register for the free private event, and registration is still open at vandyhacks.org. Meant to be a concentrated team-building and working session, the hackathon is not open for public attendance except for a project expo at 10 a.m.  Sunday.
Three buses from Chicago, Indianapolis and Atlanta will bring students from the University of Illinois at Urbana-Champaign and Illinois Institute of Technology, Purdue and Georgia Tech, among others.
Students will form teams of up to four members to learn, build and share their creations over the course of a few days.
VandyHacks will be held throughout Vanderbilt's Engineering and Science Building, which houses the university's Innovation Pavilion, including the Wond'ry, where the students will eat, sleep and innovate through the weekend working on projects that will be presented during the expo on Sunday afternoon.
The event has been entirely organized by Vanderbilt students, with support from partners and sponsors who also will provide mentors for the teams as they compete for prizes. A panel of judges, including Vanderbilt professors and experts, will select the teams to win prizes for Best Overall Masterpiece, Rising Star—the runner-up to best overall , Code for Good, Most Creative Hack, Zero to Hero—to first-time hackers, and Workshop Warrier.
Top sponsors this year are Asurion and FulcrumGT. Others are Capital One, Microsoft, Vanguard, Macy's Tech, AllianceBernstein, L3Harris, BNY Mellon, Red Ventures, GIPHY, StickerMule, Hillman, IMC Trading, Vanderbilt Ventures Group and Vanderbilt School of Engineering.
Founded in the spring of 2015, VandyHacks was the first collegiate hackathon to call Nashville home. The Nov. 1-3 event is the sixth VandyHacks.
Contact: Brenda Ellis, (615) 343-6314
brenda.ellis@vanderbilt.edu
Posted on Thursday, October 24, 2019 in collegiate hackathon, hackathon, the Wond'ry, VandyHacks, VandyHacks VI,Alumni, Electrical Engineering and Computer Science, Home Features, News, News Sidebar