Maker Faire at the Wond'ry Oct. 5 celebrates inventive spirit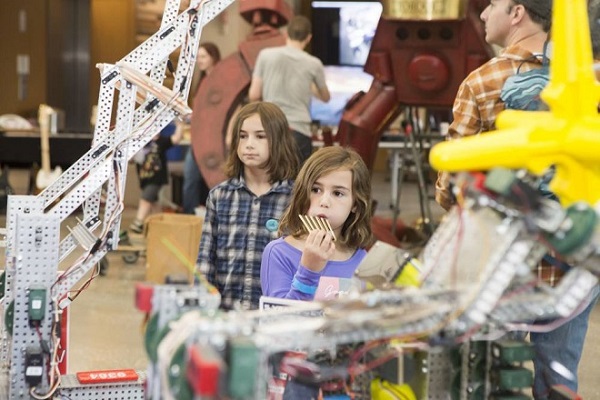 Want to learn to fold paper and make origami? See a Mars rover the Vanderbilt Robotics team built for a NASA robotic mining competition that can dig, collect, store and deposit gravel?
Campus organizations exhibiting include the Vanderbilt Aerospace Design Laboratory, Vanderbilt Institute for Nanoscale Science and Engineering, Vanderbilt University Medical Center 3D Printing Lab, the Data Science Institute, TOM: Vanderbilt Make-a-thon, Vanderbilt Costume Shop, the Center for Rehabilitation and Assistive Technology, Laboratory for Systems Integrity and Reliability, Change++ and ArtLab.
All this and more will be available Saturday, Oct. 5, at the seventh annual Nashville Mini Maker Faire—a family-friendly festival of invention, creativity and resourcefulness at the Wond'ry in the Innovation Pavilion.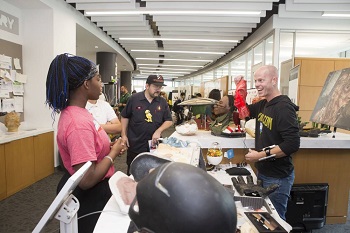 The faire, promoted as "The Greatest Show (and Tell) on Earth, is free and open to the public from 10 a.m. to 6 p.m.
"During the past two years that Vanderbilt has hosted this Maker celebration, we've drawn well over 7,000 visitors to the Wond'ry," said Kevin Galloway, research assistant professor of mechanical engineering and director of making. "It's a one-of-a-kind event for 'makers' across Vanderbilt and Tennessee to share their inventive creations and discoveries."
The festive event with more than 60 exhibitors is an all-ages gathering of tech enthusiasts, crafters, educators, tinkerers, hobbyists, engineers, science club members, authors, artists, students and commercial groups. Visitors will enjoy many hands-on making opportunities—ranging from fiber arts and origami to robots and supercomputers.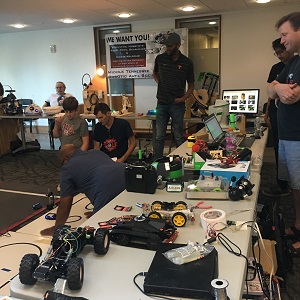 Other exhibitors include Cosplay Collective, a local costuming non-profit, which helps cosplayers build and create replica costumes. Group members visit hospitals, senior assisted living locations and attend special events.
The U.S. Patent and Trademark Office will invite visitors to reconstruct  inventions described in expired patents and challenge them to build upon the original design, come up with a new use for the invention or be inspired to invent a new solution.
And, there will be musical performances throughout the day.
Free parking will be available in the 25th Avenue Garage. The Wond'ry is at 2414 Highland Ave., Nashville, 37213.
For more information, email Kevin Galloway or call 615-875-8865.
Posted on Monday, September 30, 2019 in DIVE, immersion, Kevin Galloway, Maker Faire, Maker Movement, the Wond'ry,Home Features, News, News Sidebar