$14 million to steer I-24 corridor traffic, decrease trips to and from campus and improve air quality
ENERGY AND NATURAL RESOURCES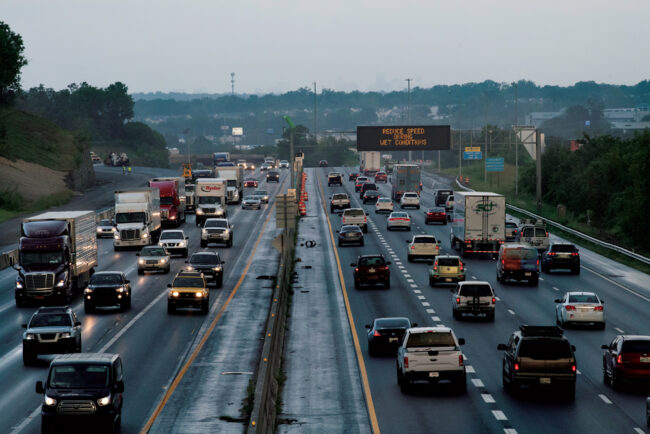 U.S. and Tennessee transportation agencies want to make examples of Nashville, Murfreesboro and Vanderbilt—but not in a bad way.
Grants totaling $14 million will support development of wide-ranging initiatives, from an AI system to manage a traffic-choked commuter corridor to improved shuttle service and a bike sharing program to encourage more university faculty, staff and students to leave their vehicles at home.
Traffic has increased 60 percent in 15 years along the area of Interstate-24 that connects Nashville with Murfreesboro. Now, Murfreesboro is the fastest growing city in Tennessee; Nashville is the 19th most congested city in the U.S.
At the same time, the Vanderbilt campus and surrounding area represent one of Middle Tennessee's largest activity centers and trip generators, most of which are done in single-occupancy vehicles.
Together, these challenges have converged to create a regional test bed for new technology designed to reduce traffic congestion and fossil fuel use, encourage more sustainable transportation options and improve air quality.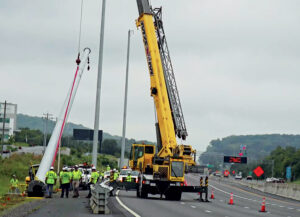 In collaboration with the state Department of Transportation and the Southwest Research Institute, Vanderbilt engineers will develop an artificial intelligence-based decision support system to manage traffic on the corridor between Nashville and Murfreesboro.
The $5.6 million program, half each from TDOT and USDOT, will deploy strategies that include dynamic messaging, changeable speed limits and ramp metering.
To manage traffic incidents, the support system will deliver response plans to address primary traffic incidents and deliver lane guidance to drivers near the accident to mitigate secondary collisions. The project builds on previous Vanderbilt-TDOT partnerships to develop predictive analytics related to car crashes and to add high resolution cameras along the same corridor that provide real-time vehicle trajectory information using computer vision algorithms.
"This project is a civil engineer's dream," said Craig Philip, research professor of civil and environmental engineering and director of the Vanderbilt Center for Transportation and Operational Resiliency. "The research that VECTOR has been doing over the years in concert with our team's technological expertise have put us in the best possible position to execute our work successfully."
Dan Work, associate professor of civil and environmental engineering, leads development of the AI support system.
"The AI Decision Support System can harmonize large quantities of traffic information from radar, CCTV, and Bluetooth readers on Interstate-24," said Work, who is also affiliated with the Vanderbilt Institute for Software Integrated Systems.
Federal Highway Administrator Nicole R. Nason said the project stands out.
"Tennessee's project is unique in providing other states with a roadmap for the implementation of similar ICM corridors at an accelerated pace," Nason said in a news release.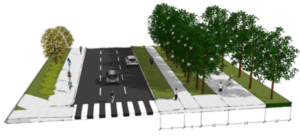 Similarly, federal and state agencies, plus Vanderbilt itself, have committed an additional $8.4 million to scale up activities of the MoveVU sustainable transportation program. MoveVU began in 2018 as part of the federal Congestion Mitigation and Air Quality Improvement Program, an initiative to support state departments of transportation with projects that improve air quality and reduce congestion.
The next phase will demonstrate how high-activity centers and major employers can lead change.
"Investing in bringing MoveVU to maturity will serve as an important proof of concept and template for other major employers and activity centers to emulate," said Mark Abkowitz, professor of civil and environmental engineering and the project's principal investigator.
Plans include a bikeshare service, shuttle service improvements and traffic-detection technologies as well as data analytics to assess the efficiency and effectiveness of system operations.