Day of Wond'ry virtual event is May 22
Vanderbilt's Innovation Center, the Wond'ry, has planned a daylong event Friday, May 22, from 9 a.m. to 3 p.m. CT to demonstrate how it has transitioned to remote work but continued to promote innovating and creating.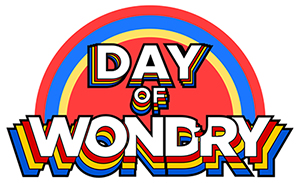 While all Wond'ry spaces and makerspaces are closed until further notice, events have been moved to virtual environments. Day of Wond'ry visitors will see student presentations and hear about Wond'ry programs and services.
To RSVP to attend Day of Wond'ry click here.
Schedule of Events
9 AM: David Owens – Overview of the Wond'ry and a review of this year's events
9:30 AM: Kevin Galloway – Making the Commodore Open-Source Ventilator
BREAK – Fun Activity!
10 AM: Deanna Meador – Entrepreneurship in a Time of COVID-19
10:30 AM: Hanes Motsinger – Virtual Social Innovation
11 AM: Helen Lubbock – Innovation and Design Research
BREAK – Virtual Bingo!
Noon: 5-minute Virtual Poster Session Presentations
BREAK – Meditation & Mindfulness Session by Vanderbilt HealthPlus
1:30 PM: Networking and Interest-based Discussion Groups
Contact: thewondry@vanderbilt.edu and Kendra.h.oliver@vanderbilt.edu
Posted on Wednesday, May 13, 2020 in Commodore Open-Source Ventilator, David Owens, Day of Wond'ry, Entrepreneurship in a Time of COVID-19, Kevin Galloway, the Wond'ry,Alumni, Home Features, Mechanical Engineering, News, News Sidebar