Vanderbilt launches high-tech module in national partnership to meet critical engineering workforce needs
---
If this national workforce development model works as designed, a serious trend in America's shrinking talent pipeline in highly specialized engineering fields will stabilize and turn around.
"Engineering talent shortage is a top risk factor for American industry according to a 2019 Gartner survey," said Mike Alles, Vanderbilt University's lead principal investigator in a public-private-academic partnership (PPAP) to boost the engineering talent pipeline. "There is a severe shortage of sufficiently trained engineers, particularly in specialized technology areas."
Vanderbilt's unique virtual internship this summer through its Institute for Space and Defense Electronics offers U.S. undergraduates early exposure to one of the consortium's technology components, which is part of a five-year $4.6 million program—SCalable Asymmetric Lifecycle Engagement—funded by the Office of Under Secretary of Defense, contracted through the U.S. Army's Cornerstone program and managed by NAVSEA Crane. Purdue University is the SCALE consortium manager.
Focusing on future workforce needs in secure microelectronics, Vanderbilt is the Technical University Lead in the SCALE Radiation Effects consortium, the first of multiple technical focus areas in the PPAP model and the first funded and offered. Vanderbilt has the world's largest university-based program in radiation effects on microelectronics. The Institute for Space and Defense Electronics (ISDE) was established in 2003 specifically to support the needs of government and industry for engineering expertise in radiation interaction with electronics.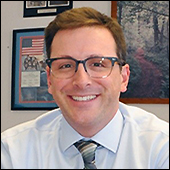 "In order to provide support for the continued commercialization of space, achievement of ambitious civil exploration goals, and completion of numerous defense modernization programs, we must focus on developing people first followed by well-aligned robust investments in science and technology development," said Jonathan Pellish, NASA Electronic Parts Manager at Goddard Space Flight Center and a deputy manager in the NASA Office of Safety and Mission Assurance.
"Radiation effects engineering, as applied to microelectronics systems, enables many essential national capabilities across the academic, civil, commercial and military domains. Ad hoc or just-in-time approaches to radiation effects workforce development are insufficient in the face of the United States' current objectives.  SCALE was designed and is being executed with these goals in mind," said Pellish, who participated the summer program as a subject matter expert. Pellish earned a Ph.D. in electrical engineering at Vanderbilt and has expertise in space radiation effects in electronic components and systems.
Vanderbilt leads university partners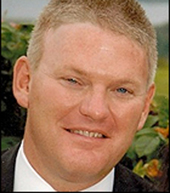 Vanderbilt is leading university partners in developing a tailored curriculum and immersive learning experiences for undergraduate students. Georgia Tech, Arizona State University, Brigham Young University, Saint Louis University and the Air Force Institute of Technology are partners in the radiation hardened microelectronics consortium.
"The country needs a 'ready workforce' for next-generation technologies," said Alles, associate director of ISDE and research professor of electrical engineering. "The summer 2020 internship offers students exposure to tailored microelectronics modules and to potential employers."
One important program goal is the early engagement of undergraduates in specific areas where specialty knowledge and skills typically are gained at the graduate school level, in internships, and in advanced training programs for employees. "In this case, we're introducing undergraduates to opportunities in the radiation effects field much earlier as well as facilitating internships starting as early as the summer after freshman year," Alles said.
One of the goals of SCALE is to establish relationships with government and industry partners that could lead to jobs after graduation.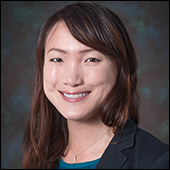 "The SCALE workforce development efforts to grow the radiation effects population led by Vanderbilt's ISDE group and Purdue University is an invaluable resource to filling a critical need for the United States," said Lynne Cueva, radiation effects and analysis laboratory manager at Northrop Grumman. "The Radiation Effects team at Northrop Grumman is thankful for the foresight and energy Mike Alles and ISDE is providing to create a robust program and their dedication in ensuring its success."
A jump start during a pandemic
 Many students had internships cancelled or handled remotely due to COVID-19 circumstances. In response, ISDE quickly created its SCALE summer internship. Twenty-six undergraduates from 12 universities, including NASA interns, are participating.
ISDE is hosting eight of the students—five from Vanderbilt, and one each from Auburn, Arizona State University and Tennessee Tech. Other represented universities include Brigham Young University, Saint Louis University, University of California-Berkeley, Texas A&M, Yale, University of Pittsburgh, Ohio State University and University of Texas at El Paso.
"As of now, I am the only undergraduate student at UTEP studying radiation effects on electronics. The bi-weekly meetings have been a great opportunity for me to feel part of the radiation effects community," said Stefania Esquer, a rising senior who is currently a summer intern (remote) at NASA.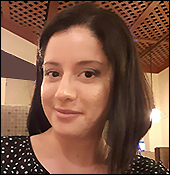 "I have found all the lectures and presentations about radiation effects terminology and radiation effects job opportunities very useful. I also found the presentations from the rest of the interns very useful because it gave me an idea of potential opportunities for graduate studies at different universities," Esquer said.
"We regularly have more than 26 attendees at twice-a-week Zoom sessions; that includes students and mentors," Alles said.  Students attended a virtual NASA-sponsored workshop, and additional seminars have included subject matter experts from Vanderbilt, NASA and its Jet Propulsion Lab. Last week's panel discussion included experts from Northrop Grumman, L3Harris Technologies, Ball Aerospace and Airbus US.
"We're giving undergraduates specialty knowledge and skills through novel educational approaches," Alles said. Topics include investigation of a radiation test simulator, model-based systems engineering software tutorials, radiation hardening-by-design circuitry, and more high-tech modules.
Each student has been working with a mentor on a project that addresses a skill desired by the radiation effects program sponsors. In most cases, projects have been supported, at least in part, by other grants so there is a high degree of synergy across the technical community, Alles said. During the second half of the program, students will present their projects, similar to a research group activity.
The final week includes a virtual career fair where students will be able to talk to representatives from potential employers in break out rooms online.
"The program manager and program sponsors have expressed very favorable feedback about how we have been creative in responding quickly to the challenging circumstances of the time, and how this has allowed us to jump start the SCALE program," Alles said.
Plans are to extend the SCALE workforce development program across other tech areas—advanced packaging, supply chain, embedded systems and systems on a chip—and extend it to multiple American universities in the next four years.
Read more:
Vanderbilt University, L3Harris Technologies collaborate to advance engineers' space survivability design, analysis, and test skills
Contact:  Brenda Ellis, 615 343-6314
brenda.ellis@vanderbilt.edu
Posted on Tuesday, August 4, 2020 in engineering pipeline, Institute for Space and Defense Electronics, ISDE, Mike Alles, public-private-academic partnership, radiation effects, SCalable Asymmetric Lifecycle Engagement, SCALE, space electronics, workforce development model,Alumni, Electrical Engineering and Computer Science, Home Features, News, News Sidebar