Day of Wond'ry 2021 virtual event is May 12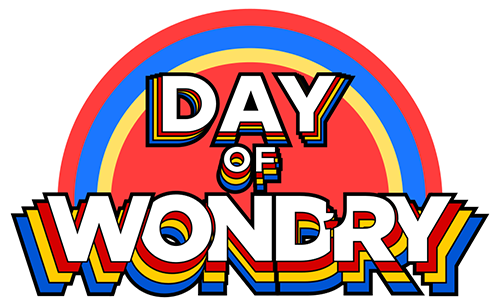 Day of Wond'ry, an online innovation extravaganza, will be held on Wednesday, May 12, 2021, from 4 to 6 p.m. CT. See student presentations and creations, learn about Wond'ry programs and services, and explore the virtual fair space using Gather.town, a connection platform combining video conferencing with a walkable 2D world. Walk close to a person to speak with them, browse exhibits in a virtual poster session, mingle with the crowd, or group up with friends for a private chat.
Register to Attend
It's time again for the Wond'ry's annual exhibition, the Day of Wond'ry! We want to celebrate the hard work and cool projects of all of our great innovators. The Wond'ry is proud to help bring their creations to life, and we are excited to share them all with you! Click here to register to attend the Day of Wond'ry
Connecting to the Event
The Day of Wond'ry will be held using interactive conference service Gather.town. No download or installation is required; Gather.town works via web browser. A video camera and mic are preferred but not required to participate. Give Gather.town a test-drive in the Day of Wond'ry Lobby
Presenter Registration
Individuals wishing to present their projects must register here: Presenter Registration  All submissions are due by May 5, 2021.
Presentations will occur in Gather.town's virtual space. Presenters will be given a virtual "booth" similar to a real-life poster fair; each booth contains one (1) interactive game object to use for project presentation, such as a video file, image file, or webpage, etc. Presenters will be asked to attend for the full length of the event and monitor their booth to greet passersby and talk about their project presentation, though taking breaks from one's booth is permitted. Presenters are encouraged to invite friends and family to the event.
All presenters will be eligible to win the Day of Wond'ry Fan Favorite Award, which includes a prize!
Presenters are asked to supply a short video (2-5 mins), a poster graphic in .PNG or .JPG form, a webpage, slideshow/powerpoint, or other digital presentation of their project. Team submissions are accepted; only one registration per team is required.
Presenters should send files (if small files) or download links (if large files) to: thewondry@vanderbilt.edu
Presenters also should complete regular attendee registration process to obtain a ticket. Click here to register as an attendee.
Video Backgrounds
Enjoy these custom backgrounds during the Day of Wond'ry!
Contact: Brenda Ellis, 615 343-6314
brenda.ellis@vanderbilt.edu