Research Snapshot: Exosuit concept developed at Vanderbilt peeks at the future of wearable tech
The idea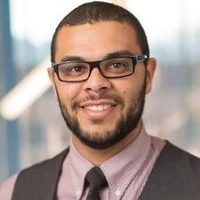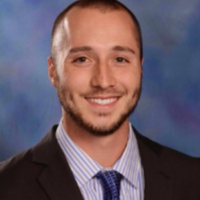 Karl E. Zelik, assistant professor of mechanical engineering, and recent Ph.D. graduate Erik P. Lamers revealed a new exosuit designed to bring back relief to workers who have been under high strain throughout the pandemic, including last-mile delivery drivers and essential workers. The suit can redirect forces on the body and extend capabilities and applications of existing occupational exoskeletons, which are generally ill-suited for workers like delivery drivers climbing in and out of vehicles. Zelik and his team previously introduced a low-profile, lightweight exosuit produced by his spinoff company HeroWear.
Why it matters
Low back pain is a leading cause of disability, resulting in over 264 million missed work days and more than $100 billion in costs in the U.S. annually. Back pain from overexertion injuries is especially common in industries requiring repetitive bending and lifting. Exosuits have potential to improve safety and provide back relief to millions of workers in essential industries such as logistics, construction, manufacturing, military and health care.
What's next
Zelik aims to commercialize this new spin on assistive exosuits in the next few years. "There are still so many essential workers who cannot yet use existing exoskeletons or exosuits to help them due to their unique job constraints," Zelik said. "This new design has the potential to bring physical relief to people in jobs that are currently unserved and who deserve the support."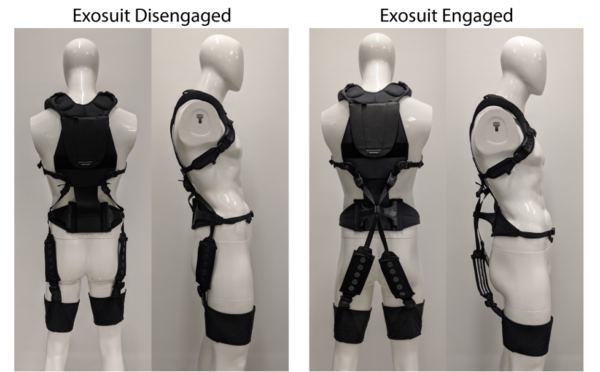 Funding
This work was partially funded by the National Institutes of Health grant R01EB028105.
Go deeper
The article, "Design, Modeling, and Demonstration of a New Dual-Mode Back-Assist Exosuit with Extension Mechanism," was published in the journal Wearable Technologies on March 24. Read more here.
By Marissa Shapiro
---
Contact: Brenda Ellis, 615 343-6314
brenda.ellis@vanderbilt.edu
Posted on Thursday, March 25, 2021 in back pain, Eric Lamers, exosuit, HeroWear, Karl Zelik, NIH, wearable technology,Home Features, Mechanical Engineering, News, News Sidebar, Research