Jennifer Frist, BS'93, elected to Vanderbilt University Board of Trust
Jennifer R. Frist, BS'93, is one of seven new members elected to the Vanderbilt University Board of Trust at its April 30, 2021, meeting. She will serve a five-year term beginning July 1.
"I am delighted to welcome our newest trustees, each of whom shares the board's dedication to continuing to raise Vanderbilt's profile as a global leader in teaching and discovery while preserving our One Vanderbilt spirit of collaboration," said Bruce Evans, BE'81, chairman of the Board of Trust.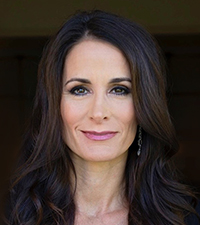 Frist is a philanthropist and investor in Nashville. She serves as a director for the Frist Foundation, one of the largest Tennessee family foundations that focuses on philanthropic giving in Middle Tennessee. She is also currently a trustee of The Ensworth School and serves as the vice president of the board. She is on the Frist Art Museum Gala Executive Committee and is always actively involved in the museum. Frist is also on the advisory board of the Nashville Zoo, where she has been a board member for more than 15 years. She has also held past board positions at Nashville Public Television, Tri-Star Centennial Medical Center, Nashville Public Education Foundation and the Nashville Humane Association.
Frist, who earned her bachelor's degree in computer science from Vanderbilt in 1993, was inducted into the 2021 class of the School of Engineering's Academy of Distinguished Alumni in March. A dedicated advocate and supporter of many autism initiatives, she and husband, William "Billy" Frist, were instrumental in the founding of the Frist Center for Autism and Innovation at Vanderbilt, where she serves on the center's advisory board. Additionally, she serves on the advisory board of The Precisionists Inc., an employment business for those on the autism spectrum.
"Jennifer Frist has already made both Vanderbilt and Nashville far better communities through her visionary leadership and empathy for others," Evans said. "I look forward to seeing the impact of her transformative work as a board member."
Contact: Brenda Ellis, 615 343-6314
brenda.ellis@vanderbilt.edu