Little Sphere, Big Power: Students work to build miniature fusion reactor
By Amy Wolf

It all started late one night in a first-year residence hall. A group of students were brainstorming ideas for an innovative project to collaborate on, and amid all the ambitious suggestions getting tossed around, one engineering major's idea stood out: What if they built a miniature nuclear fusion reactor?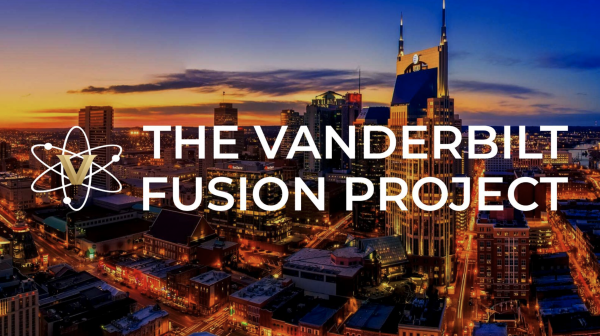 In typical Vanderbilt student fashion, the group responded to the challenge with an enthusiastic "yes" and immediately started planning. Just one year later, the Vanderbilt Fusion Project, which comprises 40 undergraduates from 22 majors across three schools, is well on its way to making history.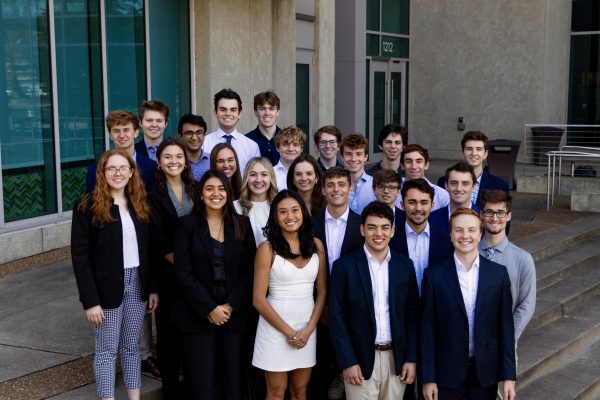 "At the Vanderbilt Fusion Project, we're building a community of innovators and problem-solvers working together to accomplish something incredible. When we succeed, we'll have fused atoms together creating a cutting-edge research platform, and formed a team of next-generation leaders," their mission statement reads.
Tommy Pennington, a mechanical engineering major in the Class of 2025, conceived the project and now serves as its CEO. Civil engineering major Logan Glazier, also in the Class of 2025, is the group's chief operating officer. The duo directs the different system teams, which include safety, engineering, finances, community relations and more, to ensure that the Vanderbilt Fusion Project operates smoothly.
RADICAL COLLABORATION
The group has gained robust support from alumni, entrepreneurs and the university due in part to their stellar research, planning and vision.
The Vanderbilt Fusion Project team's proposal was strongly received in the first cycle of the Sesquicentennial Grant Program through the Office of the Chancellor, and they were awarded $20,000 to push their bold idea forward.
Alumni have also stepped up to support the team's vision, especially Suzanne and Michael Ainslie, BA'65; Stephanie, BA'86, and John Ingram, MBA'86; and Julie and Judson Pankey, BA'82.
Several of the team members also were invited to share their project with former President Bill Clinton in a small group meeting at Clinton Global Initiative University, which was held at Vanderbilt in March.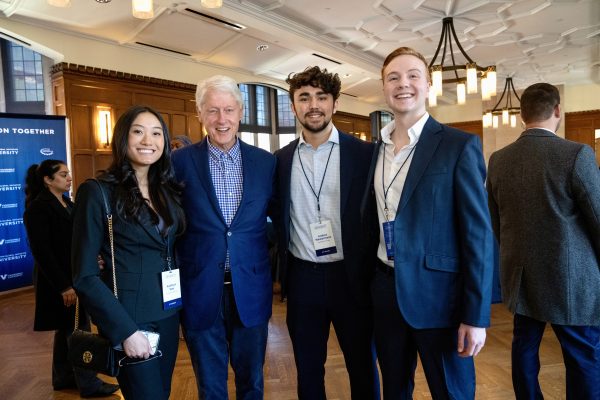 "I do think we're embodying that 'dare to grow' motto we keep hearing about at Vanderbilt because we dared ourselves to push the limits of what undergrads do," said Anders Westermann, a human and organizational development and Spanish double major who is chief strategy officer of the project.
"We've been dared to grow by Chancellor Diermeier and professors and mentors across the university who encourage and challenge us," he added. "It feels like there's no limit to what we can do with that kind of support."
HOW IT WORKS
Pennington explains that the inertial electrostatic confinement, or IEC, nuclear fusion reactor will be about the size of a soccer ball and will be powered by electric fields and clean hydrogen fuel.
"Basically, what that means is we're going to be building a desktop fusion reactor where we can accelerate particles—hydrogen atoms, in our case. The hydrogen atoms will stick together and form a new helium atom, releasing energy through the same mechanism that the sun produces energy to heat the earth," Pennington said.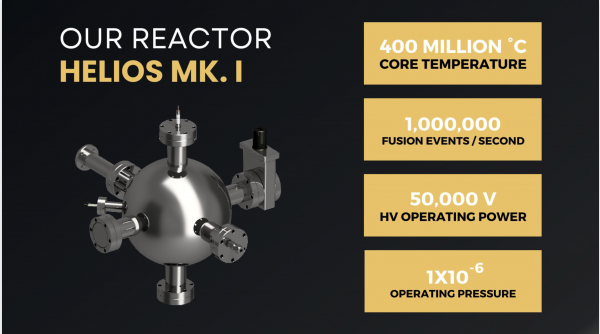 The concept of these types of reactors is not new. But how the students are tackling the science is.
"We're almost reinventing this previously proven technology that was kind of shelved decades ago—and doing it at the undergraduate level with a lot of engineering rigor, reapplied machine learning and some pretty cutting-edge modeling algorithms," Pennington said.
The team is designing the reactor and prototyping the controller for it. Building the actual reactor is further down the road and will require special approvals and facilities.
NEW RESEARCH OPPORTUNITIES
The students and their mentors believe the success of the reactor could create an exciting environment for students to get hands-on experience as well as lead to new research opportunities for nanotechnology, materials science and general fusion systems engineering at Vanderbilt.
"These students are bringing together a critical mass of expertise, and I am excited to help their vision," said faculty adviser Ashok Choudhury, adjunct professor of materials science and engineering and former researcher at Oak Ridge National Laboratory. "A successful company like Google grew from a search engine project from undergraduates. I think this is the kind of thing that can change the atmosphere and the ecosystem around Vanderbilt and the region."
The team's other advisers are physics professor Will Johns, who is overseeing safety, and staff engineer Rich Teising.
Teising is excited about the potential for experiments and research opportunities once the reactor is built. He first connected with Pennington and Glazier while the two were working in his civil and environmental engineering structures lab their freshman year.
"The grassroots effort and pioneering spirit of this team is what really excites me," Teising said. "I'll admit the idea of building a fusion reactor sounded like a ton of work, especially on the front end. However, when Logan and Tommy approached me, they already had assembled a group of enthusiastic students with structured leadership roles, and I was impressed with the amount of thought and consideration they and their peers had already put into the plan."
Numerous students on the team are also incorporating this work for their Immersion Vanderbilt projects.
ENTREPRENEURSHIP INFRASTRUCTURE
The team says they would never be as far along as they are without the robust innovation and entrepreneurship infrastructure at Vanderbilt.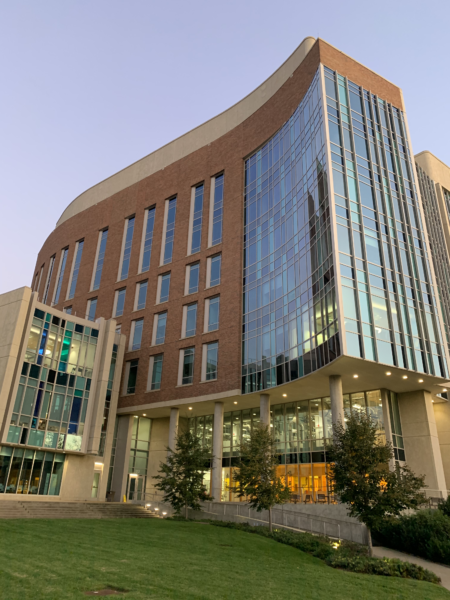 The team is working extensively with the Wond'ry, Vanderbilt's Innovation Center, which is the home base for the team and where they are designing the reactor and prototyping the controller for it. They're also using entrepreneurship resources such as the Wond'ry Mentor Network, the Sullivan Family Ideator program and, eventually, the National Science Foundation I-Corps Site Program.
"Our core values of innovation work perfectly within the Wond'ry, and the support and expertise there on all sides are incredible," Westermann said.
The group has also connected with leaders in fusion startups and other parts of the energy industry, including meetings with executives from Oak Ridge National Laboratory, the Fusion Industry Association and Canadian fusion startup General Fusion.
"Fusion is coming closer than it has ever been to becoming a fruitful technology with exciting potential for clean energy," Choudhury said.
NEXT STEPS
The students are going through multiple phases of safety planning and approvals. They are purchasing materials and hope to build the proof-of-concept reactor during the 2023–24 school year.
"I never came to college thinking, yeah, I'm going to come here and I'm going to build a nuclear fusion reactor with a bunch of people from my freshman dorm," laughed Kathryn Tam, a math major in the Class of 2025 and the project's chief safety officer. "But the wonderful thing about Vanderbilt is when Tommy pitched this idea, everybody was like, 'Let's do it!' Because at Vanderbilt everybody is so willing to just dive right in and get experience and do something amazing. I'm proud to be a part of it."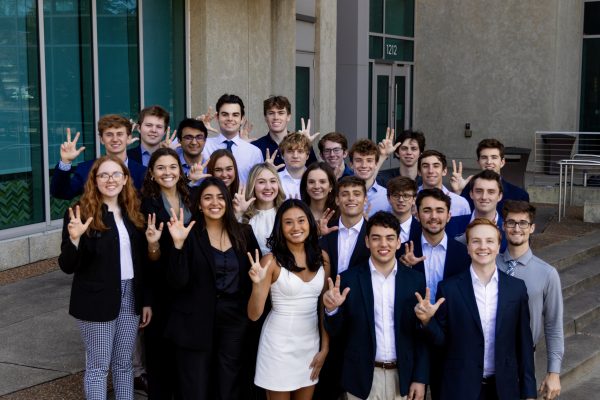 Posted on Friday, May 19, 2023 in Ashok Choudhury, Immersion Vanderbilt, miniature nuclear fusion reactor, National Science Foundation I-Corps Site Program, Sesquicentennial Grant Program, Sullivan Family Ideator program, the Wond'ry, Vanderbilt Fusion Project,Civil and Environmental Engineering, Computer Science, Electrical and Computer Engineering, Home Features, Mechanical Engineering, News, News Sidebar, Research