The Wond'ry collaborates with IBM to equip learners for STEM-related careers
The Wond'ry, Vanderbilt's innovation center, is working with IBM to equip Vanderbilt community members with no-cost STEM education and career readiness resources through IBM SkillsBuild, a no-cost education program focused on underrepresented communities, that helps develop valuable new skills and equitable access to career opportunities in technology fields.
As part of this collaboration, the Wond'ry will work directly with students to enhance their IBM SkillsBuild experiences, by exploring how the Enterprise Design Thinking framework can empower diverse teams and drive business results by focusing on users' needs and quickly developing solutions. Students will be matched with local non-profit community partners providing real-world field experience and the opportunity to learn within an established socially impactful organization. According to ManpowerGroup, 75 percent of companies have reported talent shortages and difficulty hiring over the past year–a 16-year high. The demand for skills is at record highs and skills required for the most in-demand roles continue to evolve rapidly.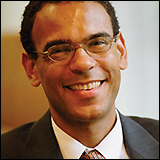 "Bringing these kinds of accessible resources into our programs provides crucial support to our students, faculty, and staff by fostering discovery and importantly, application of their innovative work and ideas," said David Owens, professor of the practice of management and innovation in the Owen Graduate School of Management, professor of the practice of engineering management in the Vanderbilt School of Engineering, and Evans Family Executive Director of the Wond'ry.
"We're excited to collaborate with Vanderbilt University to work toward making technology learning more accessible to everyone," said Justina Nixon-Saintil, IBM Chief Impact Officer. "Through our work with partners, we provide enhanced, free access to tech learning and workplace skills via IBM SkillsBuild. Together, we're committed to investing in the future of tech talent across industries." IBM and the Wond'ry's collaboration is part of IBM's commitment to equipping 30 million people globally with new skills needed for the jobs of tomorrow by 2030. IBM is investing in both the future of work with a holistic, end-to-end ecosystem approach that fosters access to education and training while creating a more diverse pipeline of applicants.
This collaboration comes as IBM unveiled the results of a global skills survey conducted with Morning Consult. The study revealed widespread misconceptions about skills and careers in technology and highlighted accessible pathways for students and job seekers to pursue a future in technology.
About IBM SkillsBuild
IBM SkillsBuild is a free education program focused on underrepresented communities in tech, that helps adult learners, and high school and university students and faculty, develop valuable new skills and access career opportunities. The program includes an online platform that is complemented by customized practical learning experiences delivered in collaboration with a global network of partners.
The open version of IBM SkillsBuild is an online platform that offers over 1,000 courses in 19 languages on cybersecurity, data analysis, cloud computing, and many other technical disciplines as well as in workplace skills such as Design Thinking. Most important, participants can earn IBM-branded digital credentials that are recognized by the market.
The enhanced partner version of IBM SkillsBuild may also include workshops, expert conversations with IBM coaches and mentors, project-based learning, access to IBM software, specialized support from partners through the learning process, and connection to career opportunities.
Posted on Friday, February 17, 2023 in career readiness, David Owens, design thinking, IBM SkillsBuild, STEM education, the Wond'ry,Computer Science, Home Features, News, News Sidebar