2U $3 million scholarship fund to expand access to tech boot camps
2U, Inc., a global leader in education technology, in partnership with more than 30 top non-profit universities nationwide, today announced the launch of a $3M scholarship fund designed to expand access to critical tech training boot camps for historically underrepresented candidates experiencing job loss or financial hardship.
Participating programs include boot camps offered by Vanderbilt University School of Engineering and Owen School of Management, Columbia Engineering, The George Washington University, Penn LPS, Rice GSCS, UNC-Chapel Hill Friday Center, UC Berkeley Extension, UCI Division of Continuing Education, UCLA Extension, and many more.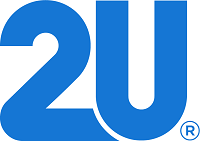 Scholarships of $2,500 each will be available to Black, Latino, and Indigenous learners, as well as women, demonstrating both need and merit. These scholarships, made possible through the commitment of 2U's partner network, can be applied to over 100 online tech boot camps, spanning fields including coding, data analytics, cybersecurity, fintech, digital marketing, and UX/UI.
"This scholarship fund removes barriers for workers who are traditionally underrepresented in the tech industry by increasing the affordability of top university boot camps across 2U's network. Our partners have always made supporting diverse learners central to their boot camps, and these scholarships will put life-changing tech training within even closer reach at a time when people need it most," 2U Co-Founder and CEO Christopher "Chip" Paucek said.
2U acquired boot camp leader Trilogy Education in 2019. As universities closed their campuses to protect the health of students, 2U helped its partners transition their boot camp programs online and trained all instructors in online teaching best practices.
In addition to the scholarship fund, 2U has begun rolling out a 24-month, no-interest payment plan option for students enrolling in select boot camps across its university partner network. The payment plan further increases the affordability of tech training programs at an urgent moment for workers across the nation.
Read More>>
Vanderbilt Boot Camp addresses workplace shortage as Nashville emerges as new tech hub (01-29-2019)
Vanderbilt, Trilogy Education to launch first Coding Boot Camp (09-24-2018)
Contact: Brenda Ellis, 615 343-6314
brenda.ellis@vanderbilt.edu
Posted on Wednesday, June 10, 2020 in 2U, boot camps, scholarships, School of Engineering tech boot camp, Trilogy Education, underrepresented groups,Electrical Engineering and Computer Science, Home Features, News, News Sidebar